Skip to Content
Welcome to The Abernathy Clemson
High Ideals &
Warm Handshakes
The Abernathy Clemson pays homage to the late Larry Abernathy, our longtime mayor and a beloved professor whose commitment to the city and school was all-encompassing. We honor our namesake with guest experiences that reflect the best of our community's past, present, and future. To stay here is to experience Abernathy's Clemson: gracious and effortlessly hospitable.
Authentically Clemson
A Block From
the Rock
Located just one block from Memorial Stadium in downtown Clemson, South Carolina, a stay at The Abernathy places you just steps away from Clemson University's storied 1,400-acre campus.
Authentically Clemson
More Space
to Appreciate
Choose from a selection of premium accommodations at our 41-room hotel, each with spacious interiors, pull-out couches, well-equipped wet bars, and generous living areas.
Authentically Clemson
College Town
Passion & Pride
Clemson's rich legacy is a cornerstone at our hotel. From furnishings to special events, you'll find yourself surrounded by university tradition and spirit of during your stay.
Authentically Clemson
Genuine Southern Hospitality
Whether it's your first time visiting Clemson or you're a regular, you can expect a remarkably warm and genuine welcome from a team prides itself on its premier hospitality.
Property Features
Our Guests Enjoy:
Complimentary On-Site Parking
Prime Location 1 Block from Memorial Stadium
Daily Housekeeping Service
Spacious Rooms with Wet Bar & Seating Area
Onsite Bar and Cafe
Pet-Friendly Accommodations
Complimentary Bicycles 
330 sq. ft. of Meeting & Event Space Learn More
>
Clemson University
Walker Golf Course
Brooks
Center For The Performing Arts
South Carolina
Botanical Garden
The Best of
Tiger Town
As a Proud Partner of Clemson Athletics, we know that school pride and community are in lockstep in Clemson, a city that wins high praise for its positive "town and gown" relationship. We invite you to take a few minutes to explore beyond the university campus. We're located in the foothills of the Blue Ridge Mountains, right on the shores of Lake Hartwell.
Clemson University
Walker Golf Course
Located on the Clemson University Campus, this 18-hole championship golf course is designed to accommodate golfers of all skill levels. The last five holes run along the shores of Hartwell Lake and offer the most spectacular finishing holes in South Carolina.
Tillman Hall
Tillman Hall is arguably the most well-known building on Clemson University's campus. Built originally in 1891, this classic landmark is home to the College of Education, the Tillman Auditorium, and the iconic clock tower that overlooks Clemson.
Memorial Stadium
Known as "Death Valley," Frank Howard Field at Clemson Memorial Stadium is home to the Clemson Tigers football team.
Brooks
Center For The Performing Arts
Home of the performing arts at Clemson University, this state-of-the-art theater receives great reviews, showcasing a multitude of nationally and internationally acclaimed dance companies, theatre troupes, and musical ensembles.
South Carolina
Botanical Garden
Offering a diversity of nature trails, streams, natural landscapes, and manicured display gardens, the South Carolina Botanical Gardens are a must-see for visitors of all ages who love the great outdoors.
Littlejohn Coliseum
The Littlejohn Coliseum is a 9,000-seat multi-purpose arena and home to the Clemson University Tigers men's and women's basketball teams. It hosts more than 150 events per year including concerts, trade shows, galas, and sporting events.
Offers & Packages
Stay & Save
From campus visits to weekends spent reuniting with alumni and friends, we feature a range of packages and special rates made for every occasion. Find the perfect offer and save on your getaway in downtown Clemson.
Inviting
Accommodations
Our commodious guest rooms are thoughtfully designed with you in mind. From the homelike sitting areas and sleeper sofas to in-room amenities like microwaves, refrigerators, and Keurig coffee makers, enjoy all the essentials with ease.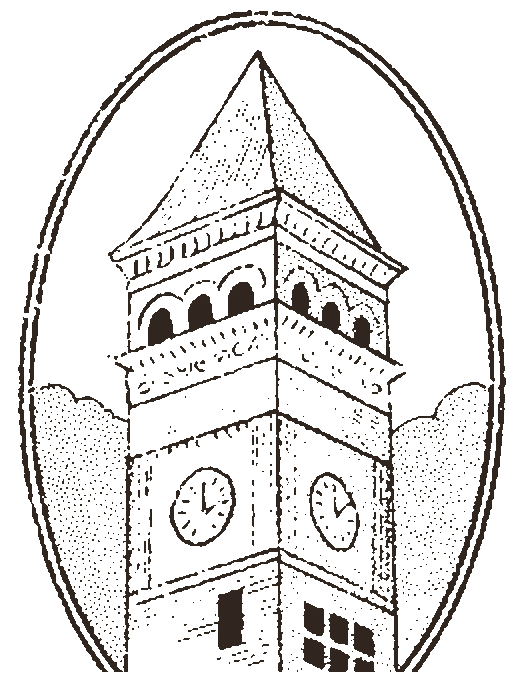 TAPS Bar & Café
Savor Clemson's Spirits
Take a seat at our lobby's restaurant and satisfy your cravings. Serving up light breakfast fare, afternoon snacks, creative cocktails, and delicious sweet treats, TAPS Bar & Café offers you a flavorful dining destination right at the hotel.